Due to its extreme precision, efficiency and speed, laser cutting has been one of our main services for years. We dedicate it to customers who want workpieces with specific technical parameters, especially if it is a part of serial production. High repeatability of elements with specific shapes or features is possible thanks to specialised machines. They constitute our machine park – one of the most extensive and modern in the region. That is why we are confident that we can successfully carry out any of your orders, both standard and non-standard.
MODERN AND PRECISE LASER CUTTING
Laser cutting is a high-tech, fast and accurate method of cutting metal sheets. The laser cutting process guarantees exceptionally high precision cutting and a small heat-affected zone. Laser cutting is suitable for all types of steel and at the same time guarantees 100 % repeatability of workpiece dimensions. Cutting with a laser cutter makes it possible to obtain any shape.
Format provides services using the latest generation of laser cutters. We have lasers with the following technical parameters:
source power exceeding 15kW. These values make it possible to cut excellent quality steel up to 35mm thick,
a maximum working area of 3,000x16,000
and chamfering of elements up to 45 degrees.
We also offer a comprehensive edge deburring service.
Supported by the latest software and long-time experience of our staff, our company makes it possible to optimise the management of orders.
FORMAT TECHNOLOGY FACILITIES
Format has its technological facilities, which means that we have unlimited access to modern and efficient laser cutting machines. We work with machines that have tables in sizes:
2,500 mm x 12,000 mm
3,000 mm x 16,000 mm (3D)
And therefore we can process materials such as common steel, acid-resistant steel, aluminium, galvanised and copper sheets. The thickness of workpieces to be cut depends on the type of material they are made of and is as follows:
common steel thickness up to 35 mm
acid-resistant steel thickness up to 15 mm
aluminium sheet thickness up to 15 mm
galvanised sheet metal thickness up to 6 mm
chamfering of elements up to 45 degrees
Contact us to find out more about the details of the above offer, as well as to order an individual quote for laser cutting of steel and metal sheets.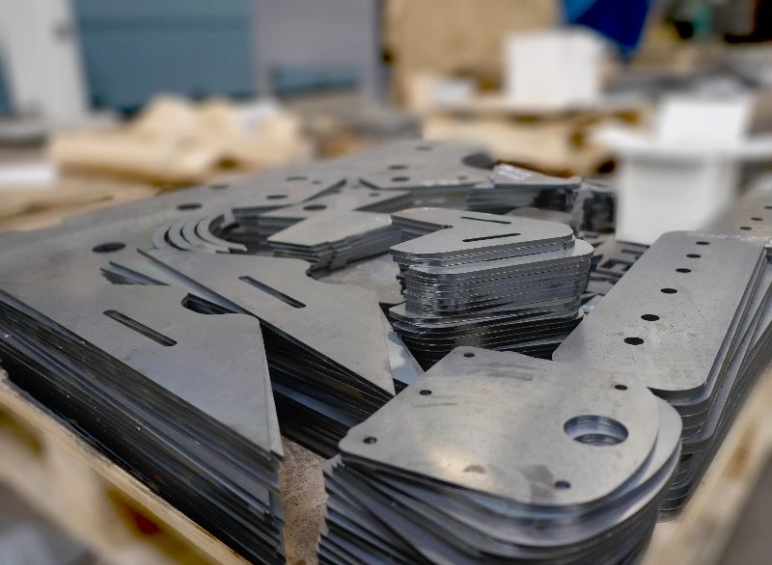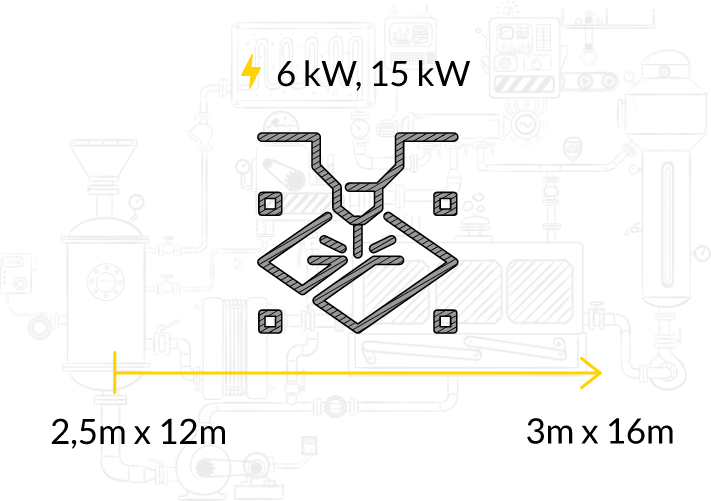 COOPERATION WITH FORMAT
Cooperation with our company is based on trust and professionalism. For our part, we guarantee timely execution of orders, both low- and high-volume. We use the largest 16m laser in Poland. Prices can be negotiated for larger orders, so contact us to talk about flexible conditions and possibilities. We will be happy to prepare an individual offer for you.
There are plenty of advantages of laser cutting. They include the high quality of the cut edges, the high repeatability of the details, as well as the low impact on the material structure.
Please contact the relevant departments
ARE YOU INTERESTED IN OUR OFFER?
CONTACT US!