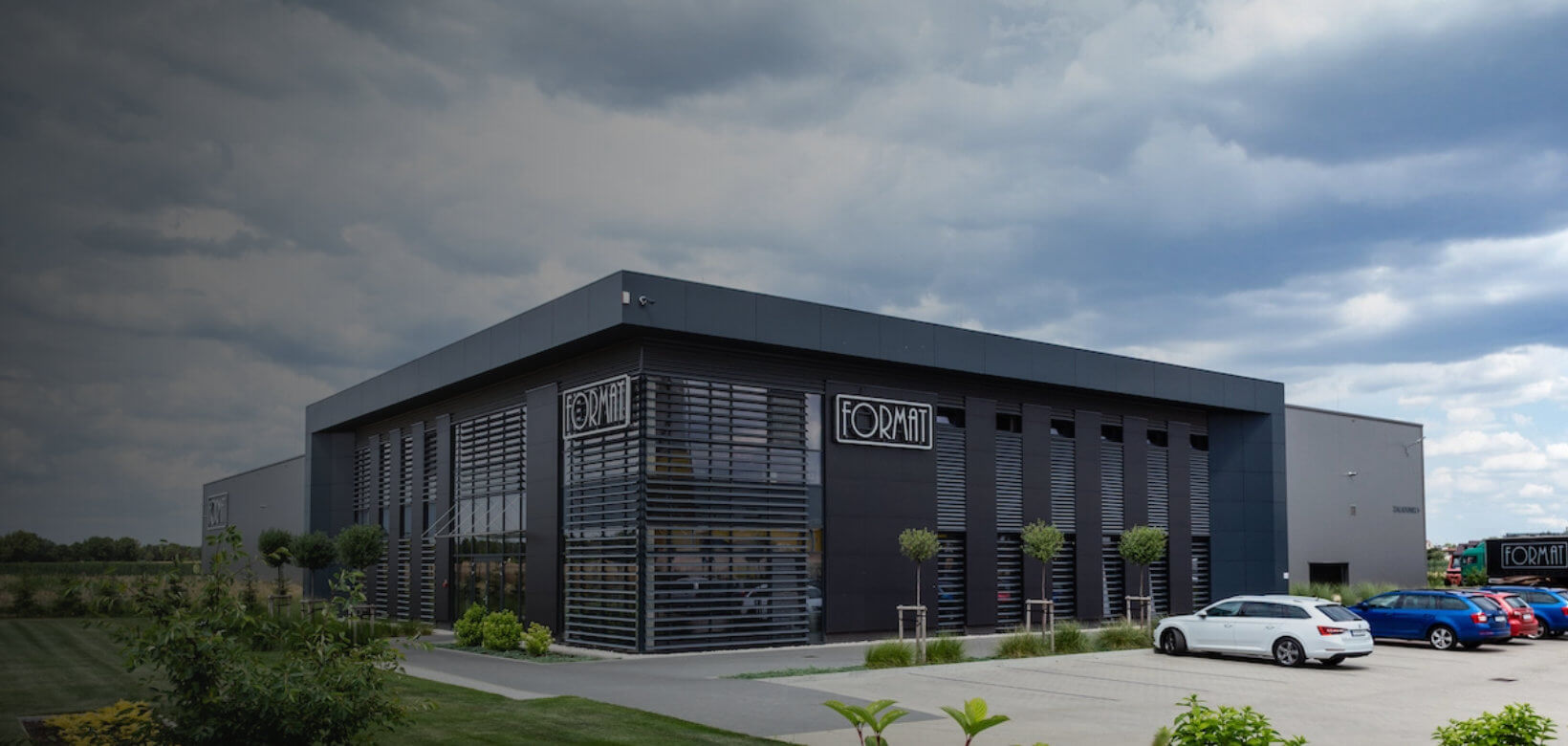 Biggest machines in Poland
BENDING MATERIALS
WEAR-RESISTANT
About us
Format Company
Your partner in business
ur company has almost 25 years of experience in providing services and manufacturing metal elements. The comprehensive offer we offer is the result of our long-term activity in the metalworking sector, as well as the commitment of a qualified team. We not only execute orders for components but also prepare designs, concepts and visualisations, conduct research and introduce innovative technologies on their basis.
See what makes Format different. What our achievements are and what we can be proud of, what we count among our greatest successes. Learn more about the company that has a chance to become your partner in business – to modernise it, improve efficiency and have a real impact on results.
Almost 25 years of experience
Bending of 14 meters with a pressure of 2,000 tons
Laser cutting 3,000 x 16,000 bevelling up to 45 degrees 15KW
High standard of safety and health and safety at work
Patented innovative products
Material stored indoors
Monthly output of about 1,500 tons of metal sheet
WE OPERATE IN POLAND AND ABROAD
We know that our customers have high expectations, so we do our best to meet them. Cooperation with Format is based on a conversation – it is our priority to recognise your needs and respond to them accurately. The expectations you present to us are never overlooked. They are a valuable guideline for us and a hint at the direction we should take.
Therefore, to comprehensively support customers who look for professional metalworking, we offer them services related to sheet metal bending, laser cutting, deburring, guillotine cutting, machining and shot-blasting.
Read more about this offer!
BENDING SHEET METAL PLATES
We specialise in bending metal sheets using L=14000 press brakes.
We use modern press brakes operated by experienced Format operators. We work precisely and quickly, so all orders are ready in the shortest possible time.
14 meters
press of up to 2,000 tons
LASER CUTTING
We offer reliable and precise laser cutting of common and acid-resistant steel, aluminium, galvanised and copper sheets. We have large tables that make it possible to process even large elements with high precision. We are committed to every order, both with low and high production volumes.
CUTTING SHEET METAL WITH GUILLOTINE
You can use our service of cutting sheet metal with a guillotine, which makes it possible to obtain workpieces of specific sizes and shapes. Using our machine park, we cut up to a maximum of 16mm and a length of 6 running meters.
4m thickness 16mm
6m thickness 13mm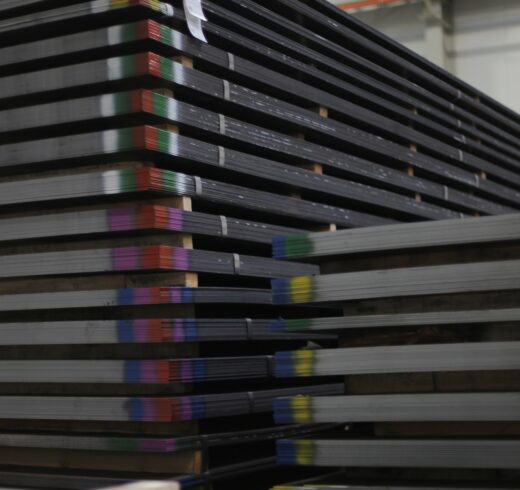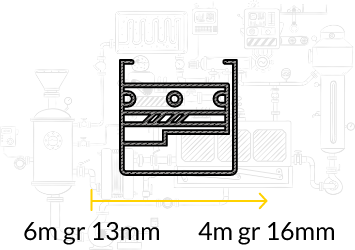 Please contact the relevant departments
ARE YOU INTERESTED IN OUR OFFER?
CONTACT US!
Patented Machine Parts
Production, recovery of
punches and dies
We provide services related to the manufacturing and recovering of punches and dies. Our customers can use high-quality tools for press brakes and mechanical connectors for punches. We ensure the diversity of our offer, and we try to adjust solutions to the individual needs of investors. For years, our company has been undertaking orders that require the use of press brakes and guillotine cutters. This significantly speeds up production and makes it more accurate – regardless of whether it is prototyping or serial production.
The industry in which those
parts are mostly used

Heavy industry
Is your company in heavy industry? Perhaps you are looking for a subcontractor who fully understands your needs and can carry out your orders for metal cutting and bending, milling and shot-blasting. It is our goal to serve our customers to the best standards, which we have been developing since 1998!
Car industry]
By operating in the national market for almost 25 years, we have gained a lot of experience in cooperation with customers from the automotive industry. If your company is in the automotive industry, provides services in this field, manufactures or sells parts, we are sure that our offer will interest you. We invite you to contact us and discuss new development opportunities for your company.
Construction
Services related to CNC metalworking in the broadest sense are also provided to construction companies. Do you work in the construction of multi-family buildings, halls, office buildings, production plants, service facilities, warehouses, distribution and unloading centres? We have the production potential to help you streamline your daily tasks and make your processes more efficient.